If you prevent illness whether it's COVID or the cold you'll save on costs.  These include:
Downtime
Rescheduling
Sick pay
Reduced efficiency
This article will give some minor and major moves to help prevent illness in your business.
I am not a doctor or a lawyer, I own a cleaning business. This is not medical or legal advice.
This article outlines one method that could be used to prevent illness. Each situation will present unique challenges.
I recommend understanding and complying with the legal and health authorities in your area.
My business can stay open, now what?
Regarding COVID, establish a Business, Staff and Customer policy and let your staff know if anything changes. Here are the Government of Canada's guidelines.
The Business Policy covers how services will change, how interaction with customers will change and how policies will be enforced.
The Staff Policy covers changes to how staff are to practice social distancing with one another and customers. When and how to self-monitor their health.
The Customer Policy covers how customers and clients are to interract with your business.
This can be a major project, I recommend mind mapping to break these major projects into small bite sizes.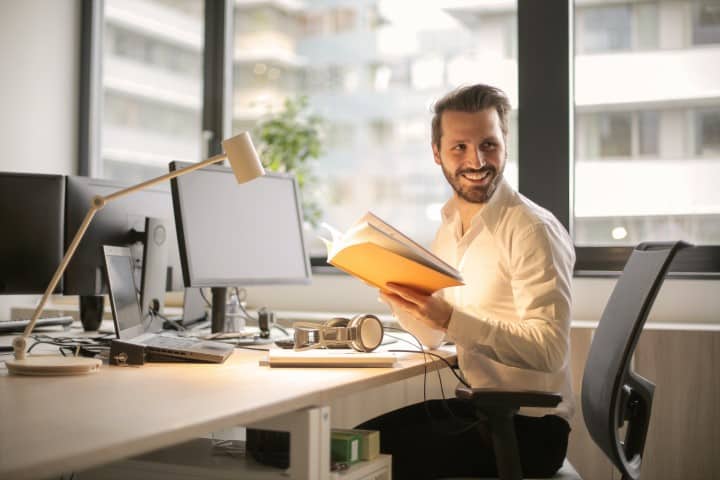 Lead with empathy
A patient, calm and grateful demeanor will go a long way. Remember, your staff are people with families who rely on their pay cheques to pay the bills and take care of their family. Make sure they understand these points:
Financial support may be available

Find out in advance if it is for them and provide them with links

What symptoms to monitor (shortness of breath, cough, fever, etc.)

The AHS self-assessment is here

You want them to be honest when it comes to monitoring their health
A wealth of information can be found here including symptoms, financial aid, current laws, etc.
Post signs at sinks and hand sanitizing stations explaining how to wash hands properly. These signs and most others already exist. Get them here free.
Make signs so simple a 10 year old kid can understand it.
3. Make Self-Check-Ups easy
This is cheap and simple:
Get a medical surface temp thermometer ($50)
Set up a small table where staff can check their temperature as they arrive which includes:

Hand sanitizer
Gloves
Thermometer

Post a sign for how to check their temperature.
Here's an example for what the sign might say:
Sanitize hands
Put on a glove
Measure temperature
Put down thermometer
Discard glove
If temperature is below 38°C (100.4°F)
If temperature is above 38°C (100.4°F)

Go to a designated area or go home
Call your manager
Post questions for a self-assessment (for example):
Have you returned from travel in the last 14 days?
Are you or anyone in your household experiencing cough, cold, flu, runny nose, fever, shortness of breath or difficulty waking up?
Have you been in contact with anyone diagnosed with COVID-19?
4. Hire professionals to clean and disinfect your space