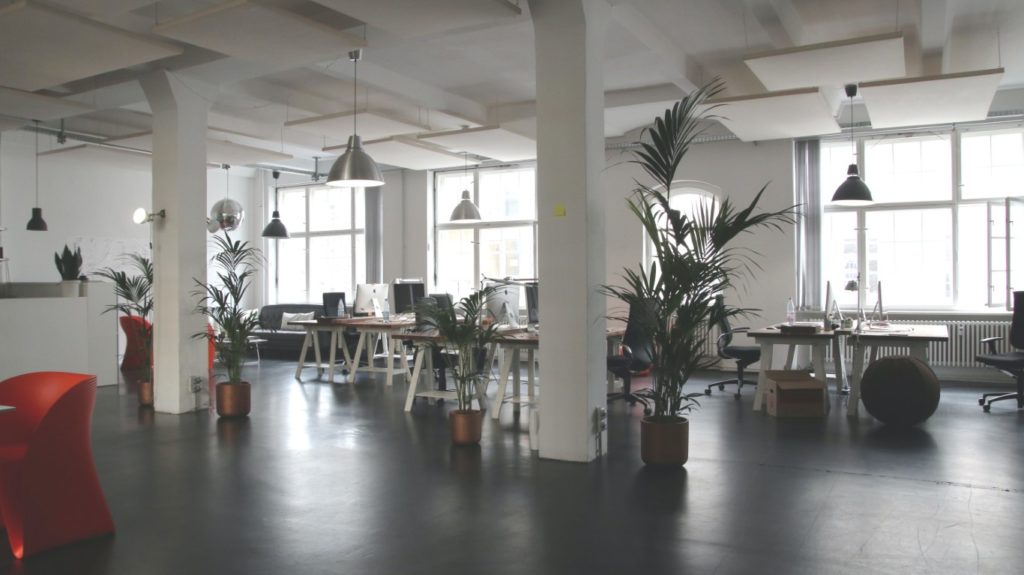 Why does it matter?
Choosing the best janitorial company in Calgary goes way beyond just getting good value for your money:
Hiring the wrong cleaning company can mean extra work, damage and stress.

This goes way beyond just getting a good clean:
Anyone can clean, you need training to clean without causing damage.


Time
Dealing with a problem contractor is like babysitting
The quotation process will need to be started again

Money
Property damage

Damage to your property or fixtures
Flooding from neglect
Computer equipment damaged

Lost payments
New deposits

Many cleaning companies require a month's payment up front

Stress
While seeing a bad cleaner leave can be a relief, the stress and emotional burden that led to that moment can be significant
The first step
Research the company.
Use Google to search the company's name
Read through their About page on their website
Read through their Terms pages if available as well
Look at the company on LinkedIn
Make sure they offer what you need.  Check their website to see what kind of cleaning they talk about.  They will highlight the industries they service.

The areas they service will be roughly broken up by your industry.  Such industries might be:
Office cleaning
Medical cleaning
Industrial or Manufacturing cleaning
School cleaning
Retail cleaning
Consider too if they have the capacity for your needs.
If you have 10 workers at 1 location, most companies can accommodate that
If you need the University of Calgary cleaned, you're going to need a larger company with enough resources
Contracts and Work Orders
Why?
You want a company that can detail the job scope in a contract, so you know exactly what to expect like:
Which parts of the building are being cleaned?
Who's providing cleaning supplies?
Who's buying the consumables and what does that include?
A good contract and work order also indicates there may be better communication within a company.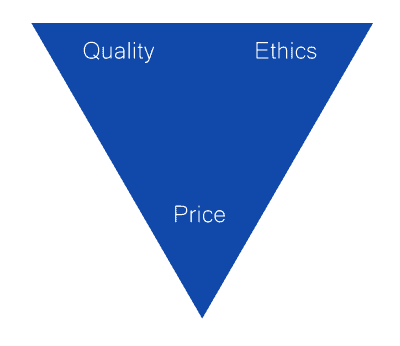 There is always going to be a 3-way tug of war between:
Each has costs and benefits.

Price
Sometimes, you need to focus on price because you don't have much choice.
Paying $200/mo. vs. $450/mo. is a great ego boost in the moment, but it can cost dearly in the long run.
Pros:
Pay less

More room in your budget for other things
Dopamine kick from getting a good deal
More money to pay the bills

Practice negotiating skills
Practice patience skills
Cons:
Admin overhead

Quality control / Babysitting

Callbacks
Damage
Frustration
No shows / ghosting
Resentment from cleaning staff
Ultimately being dropped by the company when they can't afford the contract
Price is always an easy target for good reason.  We only have so much room in our budgets, but I'm betting you didn't decide to hire a cleaner because you wanted a babysitting job.
Quality
If your focus is quality, go with a company with good reviews or a good reputation.  Less reviews don't necessarily mean the company is inexperienced or bad, they might just be too busy to ask for reviews.
Bad reviews which go unanswered or are dismissed by the company can be an indicator the company might struggle with accountability and follow through.
Pros:
Protects your brand
A clean organized space sends a message. A messy, disorganized space sends another message.
Fewer frustrations
When you ask for something, you can trust it will be done correctly.
A healthier environment
Cons:
Higher price

If you're paying for an experienced company, they understand their costs.

Harder to find quality companies

Anyone can clean, but you need training to clean without causing damage.

Ethics
If ethics are important to you, choose a company that treats their people well.
This will mean:
They pay their workers a living wage (currently $18.60/hr in Calgary)
Tips go directly to the workers
Staff, clients and prospects are treated with dignity, empathy and respect
They deliver on their promises
They train their people for growth
They design their systems with preservation of the environment in mind
They use empathy in their communication with staff, clients and especially bad reviews
Look for ethical cleaners in directories like BeLocal.  You can research the company by checking:
Job postings
Reading their blog
Word of mouth
Pros:
Often the best quality of clean
Cleaning staff feels appreciated
It feels good to know the cleaning staff are being treated fairly
Less turnover of cleaning staff

This means your cleaners will typically get better and better
Cons:
An ethical company simply costs more to run due to:

Paying a living wage
Paying more for chemicals which aren't harmful to people, plants, pets, and property
Paying for licensing and insurance
Training themselves and their staff
In Conclusion
Everyone is going to land somewhere between the 3 factors of Price, Quality and Ethics.  Leaning on one will change the others to some extent.
Whatever you choose, I hope this has helped lay out the costs and benefits to each focus.
If you have questions email hello@focuscleaners.com